Ruthie Evans Broughton
Owner
The dream of opening Blue Bridal Boutique became a reality in 2011. Ruthie was a former P.E. teacher and owned a wedding coordinating company. For the past seven years it has been her honor to help brides find the perfect dress for their wedding day! Ruthie was married in January 2009 and saw a need for a boutique experience that everyone can afford. We truly believe that your wedding experience should be one of the most fun joyful experiences of your life!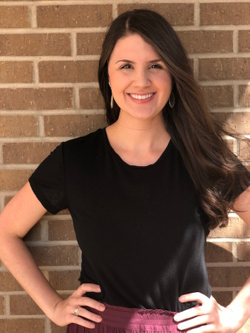 Joanna Botts
Manager
Joanna has a big heart for brides and wants to make everyone feel truly special while dress shopping. She graduated from Texas State University and has been with Blue Bridal Boutique since 2014, serving hundreds of brides all over Texas!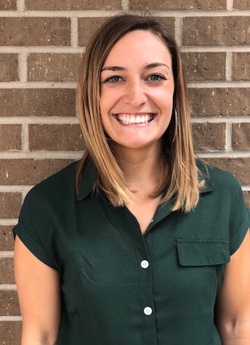 Katie Joiner
Sales Manager
Katie is a west Texas girl with a huge passion for helping others. She is determined to make sure each bride has a great experience while shopping for their wedding dress!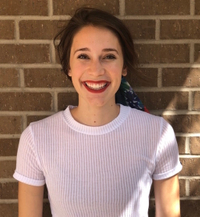 Nina Dukart
Full-Time Bridal Stylist
As a recent Portland, Oregon transplant, Nina has brought her cool Pacific Northwest vibes to Austin! Previously working at a bridal boutique in Portland, she has 2 years of experience and can't wait to help Texas brides find their dress.
Natalie Bray
Bridal Stylist
Natalie is a kind gal who loves making brides feel beautiful on their special day! She graduated from Mississippi State University and has true southern charm.
Amy Bell
Bridal Stylist
Amy is a fun spirit who currently attends Texas State University. She loves all things weddings and can't wait to celebrate this sweet time with her brides!
D'anna Siciliano
Bridal Stylist
D'anna is a spunky lady who can't wait to help you find your dress! Being a teacher previously, she is so sweet and has the patience of an angel.
Hannah Rigsby
Bridal Stylist
Hannah has a lovely personality and loves to laugh! She has prior bridal experience and is incredibly knowledgable and skilled in finding your dress.
Anna Finger
Bridal Stylist
Anna is a mother of two and has a love for helping others! She is in social work and can't wait to assist brides find their dream dress.