Ruthie Evans Broughton
Owner
The dream of opening Blue Bridal Boutique became a reality in 2011! Ruthie was married in January 2009 and saw a need for a boutique experience that everyone can afford. For the past eight years it has been her honor to help brides find the perfect dress for their wedding day! She truly believes that your wedding experience should be one of the most fun and joyful experiences of your life!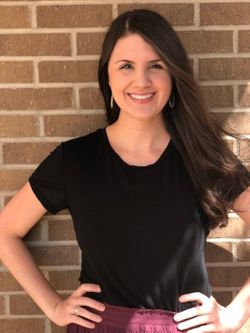 Joanna
Manager
Joanna has a big heart for brides and wants to make everyone feel truly special while dress shopping. She graduated from Texas State University and has been with Blue Bridal Boutique since 2014, serving hundreds of brides all over Texas!
Molly
Sales Manager
Molly is a Florida native, but has been enjoying the Texas hill country for the past nine years. Ask her about her miniature baby donkeys! With a background in sales and management, Molly is the perfect new addition to the Blue Bridal team. She has an eye for style and loves helping brides find their dream wedding dress!
Naomi
Lead Bridal Stylist
With 15+ years of bridal experience, Naomi is an expert in all things wedding dresses! She loves this part of the wedding planning process and has a great eye for details!
Megan
Bridal Stylist
We initially met Megan when she came shopping for her very own wedding dress! She's an Austin native and has an extensive background in retail management and customer service. Megan is so kind and ready to help you have your special moment in the dress of your dreams!
Hannah
Bridal Stylist
Hannah has a lovely personality and loves to laugh! She has three years of bridal experience and is incredibly knowledgable and skilled in finding your dress.
Janelle
Bridal Stylist
She's fun, she's vivacious, and she'll make sure you have the best time finding your wedding dress!
Demi
Bridal Stylist
Demi has the sweetest demeanor and brings the sunshine straight from California! She is a lover of knowledge, and really strives to understand your specific wants and needs in order to find you your perfect wedding dress.